Today we present you our conference room chair project for a local senior high school.
As part of a refurbishment for the school classrooms, the client brief was to uplift the current chairs specification for the meeting room, calling for something more functional, flexible, comfortable and convenience. Tevson Office Furniture has done many school furniture projects and has extensive experience in education room furniture setup. The client got the perfect solution by Tevson's nesting chairs with tablet arms and folding seat (DHS-P113-1).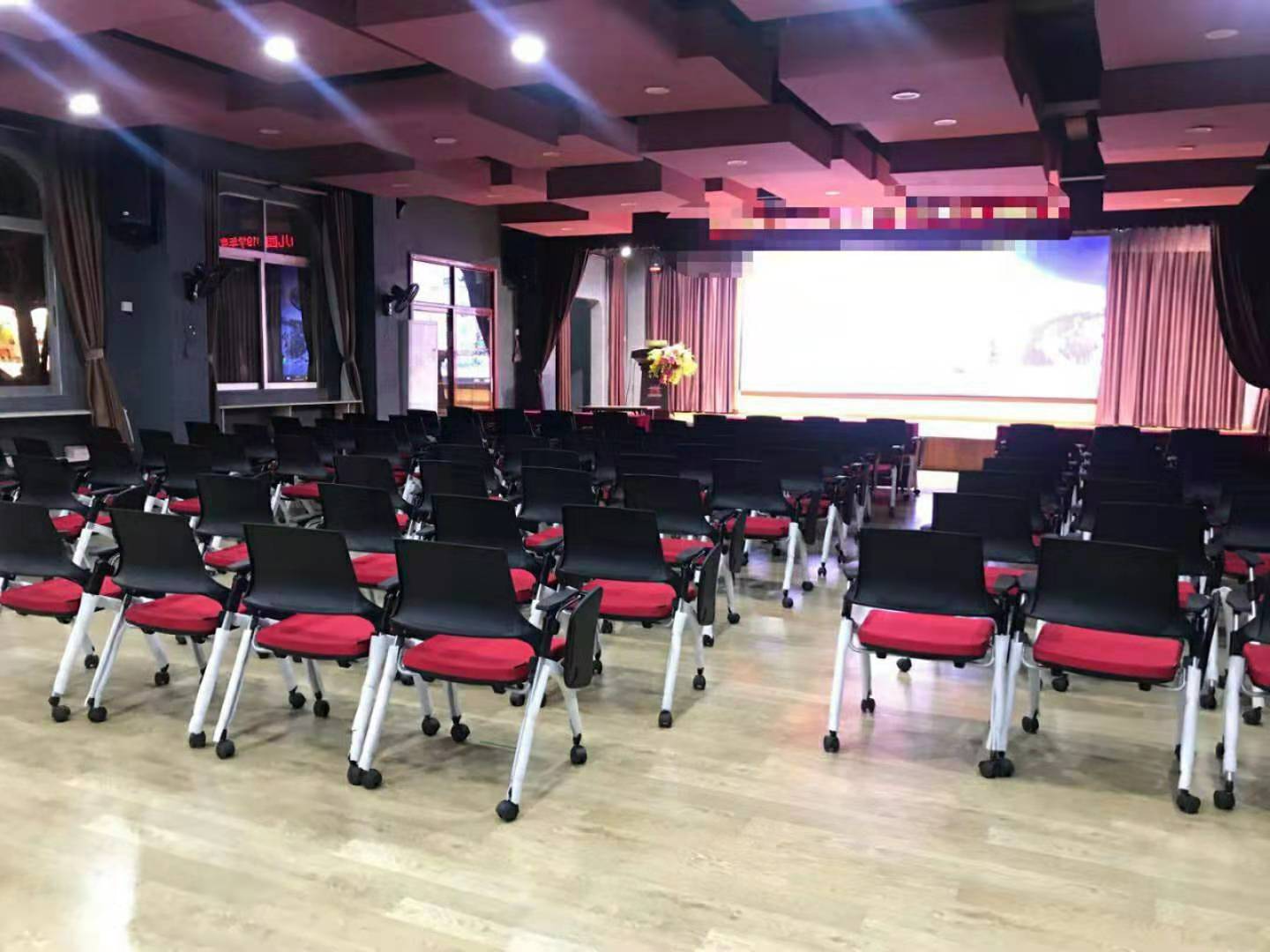 Tablet arm chairs, an innovative, mobile, nesting seating that facilitate teaming, training, and informal conferencing. With its flip-up seat and sturdy casters, the chairs can nest together for compact storage, easy storage when not in use. Adding tablet arm for extra student functionality. The writing tablets are big enough which meant we did not have to specify left or right handed user chairs, meet different needs of users. The color scheme of this space was matched by red upholstery.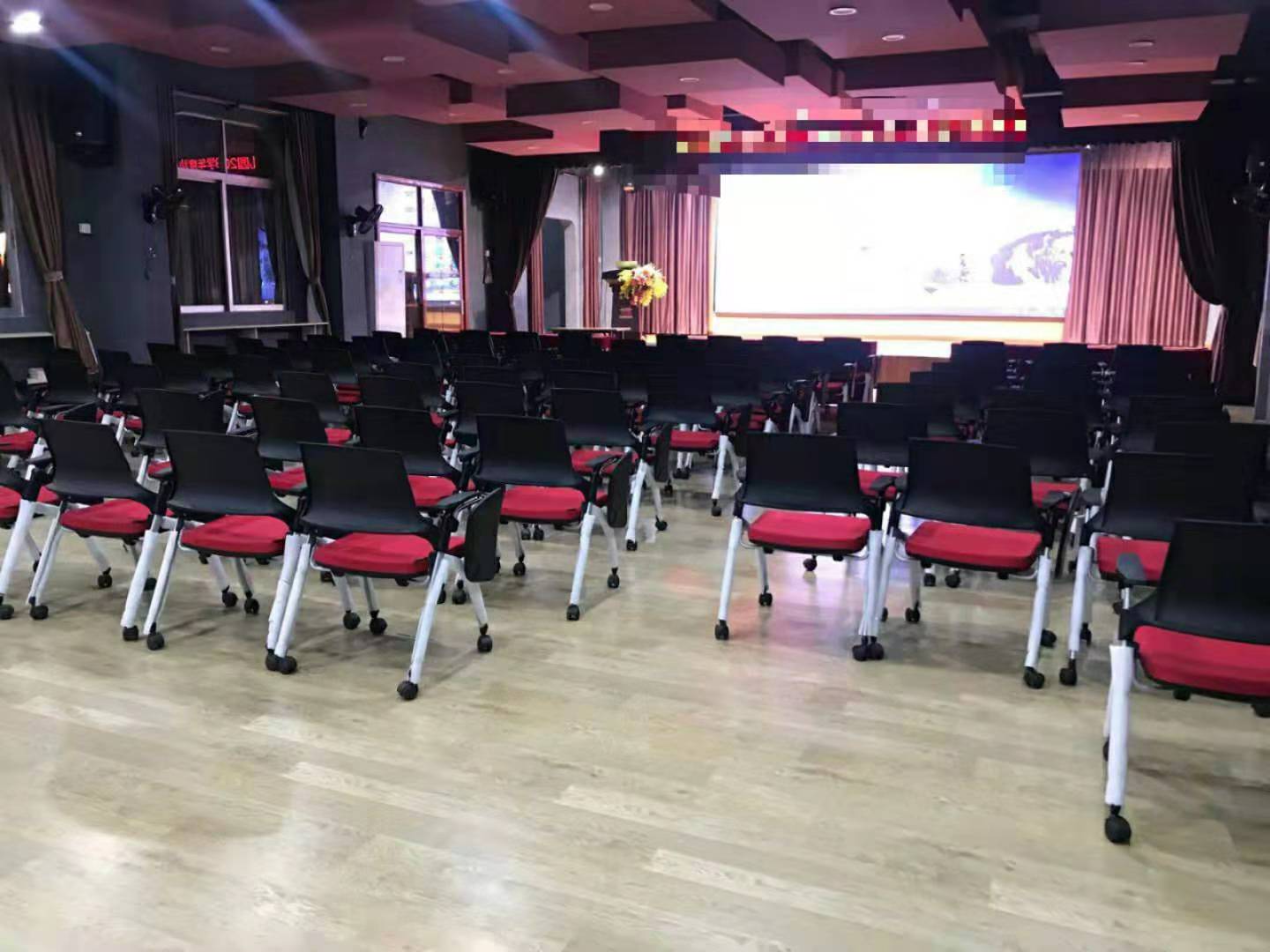 1.Ergonomic medium PP back
2.Folding tablet arm
3.Comfortable folding seat
4.Sturdy steel chair frame
5.Smooth rolling casters
This chair is suitable for large halls, classrooms, multi-purpose rooms, meeting room, training room and social facilities. The compact medium plastic back can be upholstered with back cushion for extra comfort.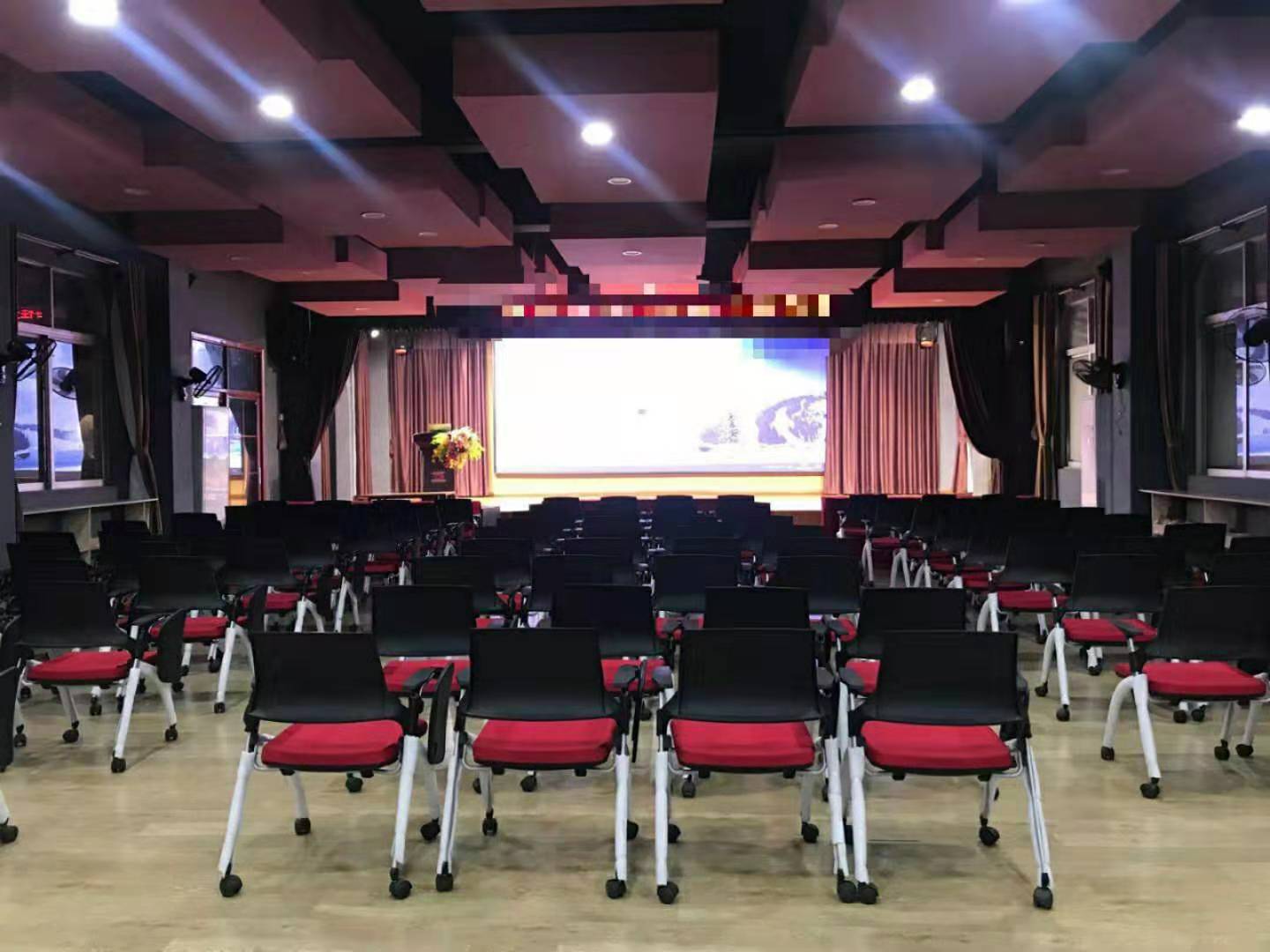 Get ready for 2020! Add a fun, pop of color to your office or home office with Tevson Office Chairs.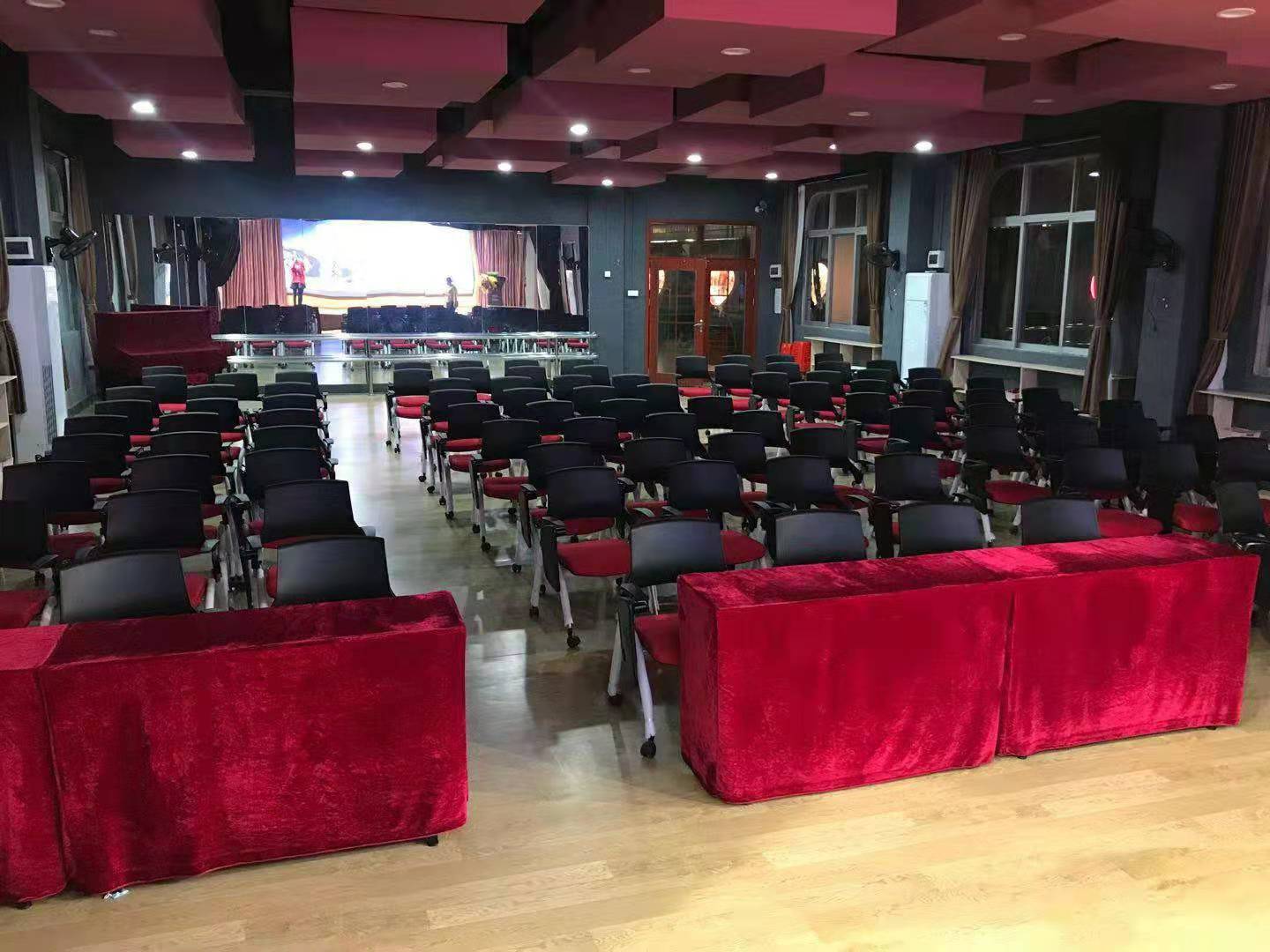 If you would like more details or like one for a trial please do not hesitate to contact us.